Rosa Alegria and her husband came to the U.S. for a better life. They had no support since all of their family members were in Mexico. Shortly thereafter Rosa had her three kids and had to figure out life without knowing the language or how things work here and no one to turn to as her husband was always at work. After teaching in her village in Mexico for eighteen years, Rosa knew learning the English language would help her navigate the resources in the community. She sought assistance from the Dominican Literacy Center (DLC), a nonprofit that supports women by providing language classes and customized tutoring. It allows them to learn to read, write and speak English, becoming informed and active citizens.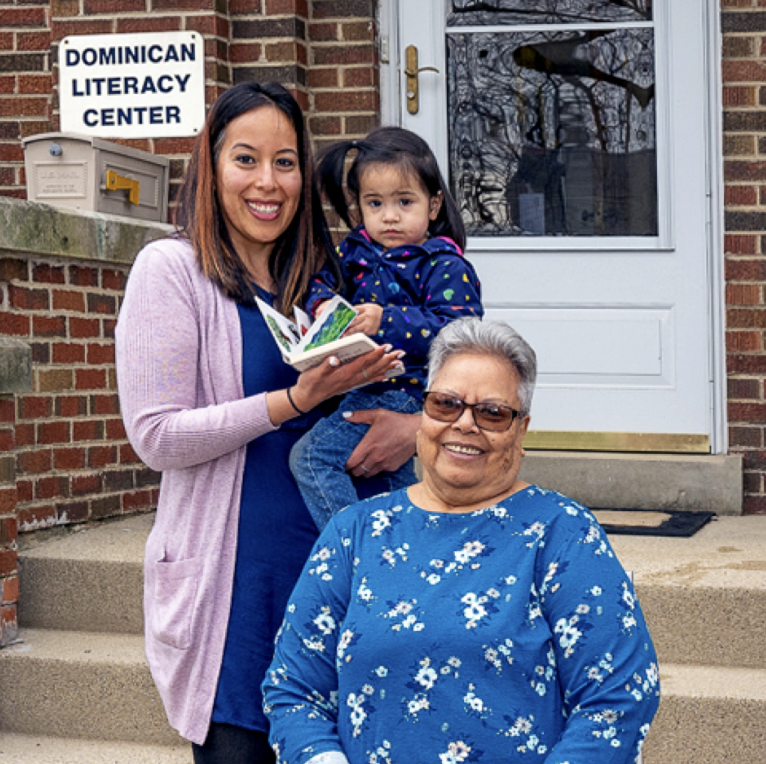 Rosa's newfound confidence in her English proficiency empowered her to encourage her children to succeed in school. Through Rosa's relationship with the staff at the DLC, she shared her desire to provide high-quality educational opportunities for her children, which also aligned with her faith. This connection helped Rosa make the best decision for each of her children's education.
As Dalila (her middle child) prepared to move into high school, the Dominican Sisters recognized she excelled in school and found a way to provide a full scholarship to attend Rosary High School, located just a couple of miles from her home. Dalila graduated from Rosary, with her younger sister graduating shortly after her, also receiving some scholarship funds.
"Because of that, my life did a 180," and I am eternally grateful for that gift," said Dalila. "They are making a direct impact on the lives of young girls, opening doors they don't even know exist."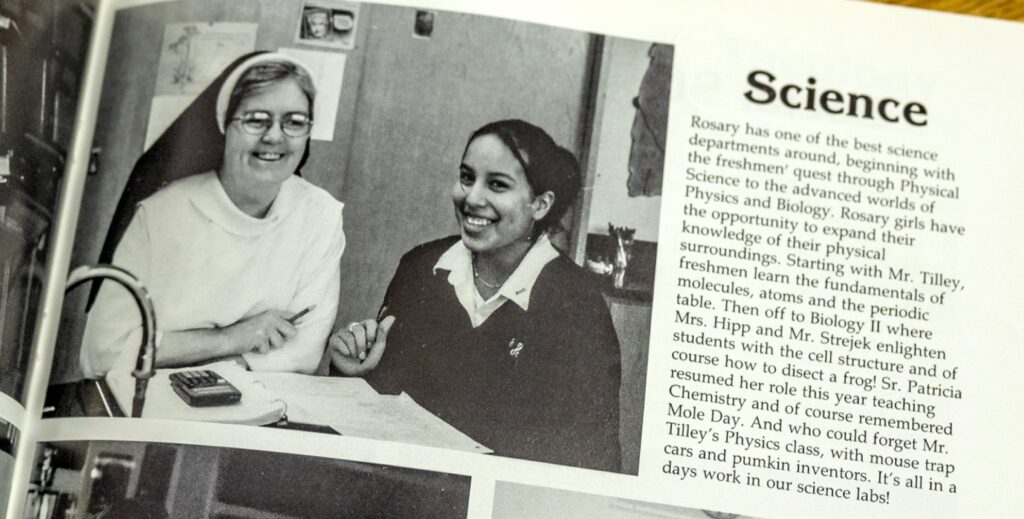 In fact, Dalila's older brother, mother, herself, and her younger sister all graduated with their high school diplomas within four years. Rosa, equipped with new skills, went on to earn college credits and became a teacher's assistant at East Aurora School District's Gates Elementary School, working as a one-on-one aide to children with special needs.
The enhanced education and college preparation that Dalila received from Rosary led her on a path to success in both school and life. She continued higher education, receiving her bachelor's degree from NIU and master's degree from Aurora University.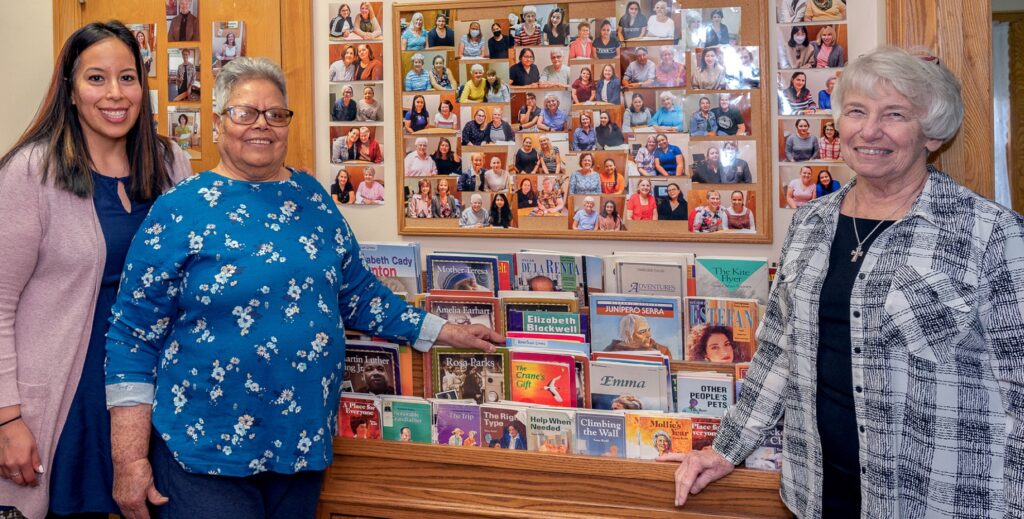 When it came time for a career choice, Dalila knew she wanted to serve the community somehow.
"I always wanted to give back and help like I was helped," she said.
…and give back, she has.
Dalila has dedicated herself to working in the community for local nonprofits and serving on numerous nonprofit boards. She began her career with the Fox Valley United Way and served as a board member for the DLC, the place where her journey began. "I feel at home there," Dalila said. Her other contributions include the Executive Board of Compañeros en Salud (Partners in Health) as well as serving on the City of Aurora's Hispanic Heritage Advisory Board.
Dalila currently serves as the Executive Director of the INC Board, a community mental health funding alliance that serves seven nearby townships. She oversees funding for mental health, development disorders, and substance abuse efforts in our community. She works with local schools, hospitals, nonprofits, funders, and government officials to disperse funding to maximize the effectiveness of resources for our neighbors in need.
The Dunham Foundation is committed to providing high-quality educational opportunities for all community members. Dalila's journey is an excellent example of how investing in education can foster passionate leaders dedicated to serving the community that once served them. This family's story is a testament to the incredible nonprofits, like the Dominican Literacy Center and Rosary Catholic High School, that serve the individuals throughout our service area to foster a better community for us all.
All photos: Tom King