Women's Business Development Center's (WBDC) ScaleUp program has helped many Aurora-area small businesses reach new growth potential. Ms. Jana's Candy is a great example of how interactive business classes can boost the success of entrepreneurs poised for growth. 
It wasn't long after Ms. Jana Farmer started making candy, she knew she had a business on her hands. Any sweet tooth who tasted her peanut brittle, hand-rolled caramels, or toffee wanted more. As word spread, orders flooded her website, and before she knew it, she was mailing large orders of candy across state lines.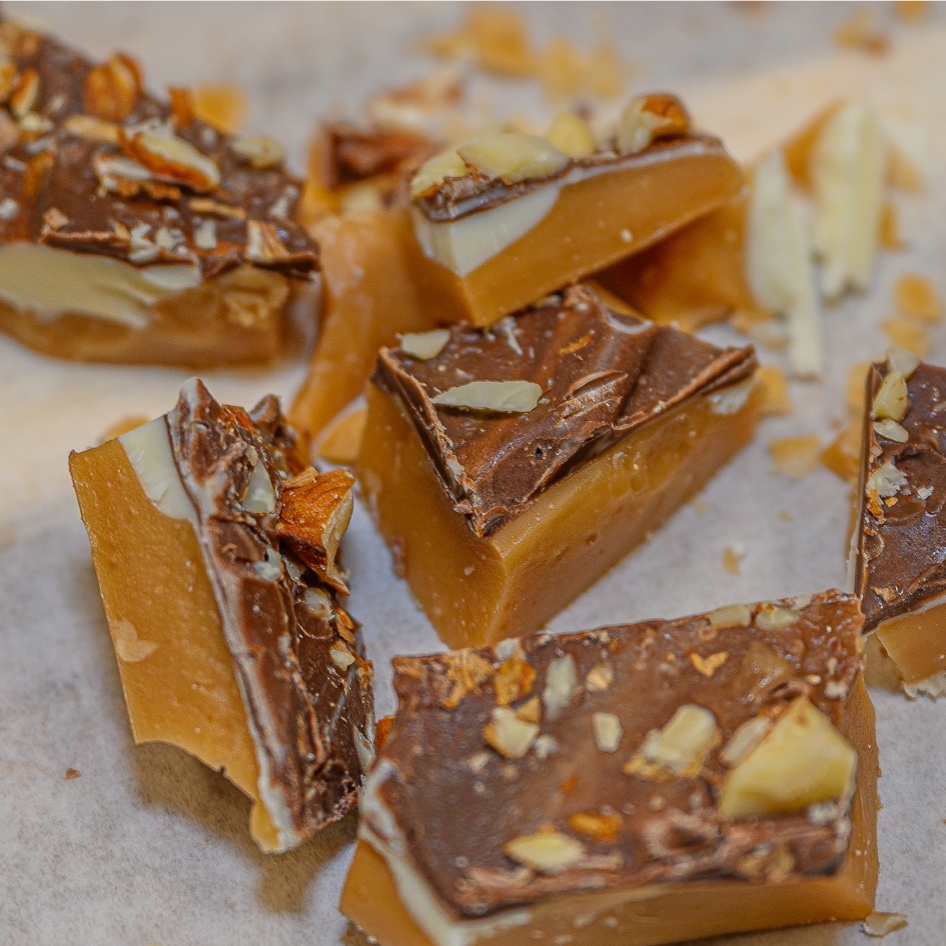 Like any good entrepreneur, Ms. Jana did her research. She obtained licensing, developed her website and product line, found a commercial kitchen to make her candy, and started shipping orders. Her business was off to a great start.
In order to boost her business skills, Ms. Jana enrolled in the ScaleUp program provided by the WBDC. ScaleUp is a nine-week education program designed to assist established businesses poised for growth, bringing equal opportunity to a diverse population of business owners. Small business owners have benefitted from the ScaleUp Aurora program for more than six years which is offered in both English and Spanish.
During the weekly ScaleUp sessions, Ms. Jana became equipped with skills to better her business and most importantly, helped her identify gaps.
"I had so many holes in my business I hadn't thought about. Scale up taught me so much," she said. Jana gained insights on how keep her moving business moving forward like the importance of trademarking the business name, understanding employee and business tax implications, and banker relations. "I am a huge ScaleUp fan," Ms. Jana says. She credits the skills she acquired at ScaleUp with helping her business survive the Covid-19 pandemic. "ScaleUp taught me how to pivot from focusing on retail to finding other distribution opportunities," Ms. Jana said.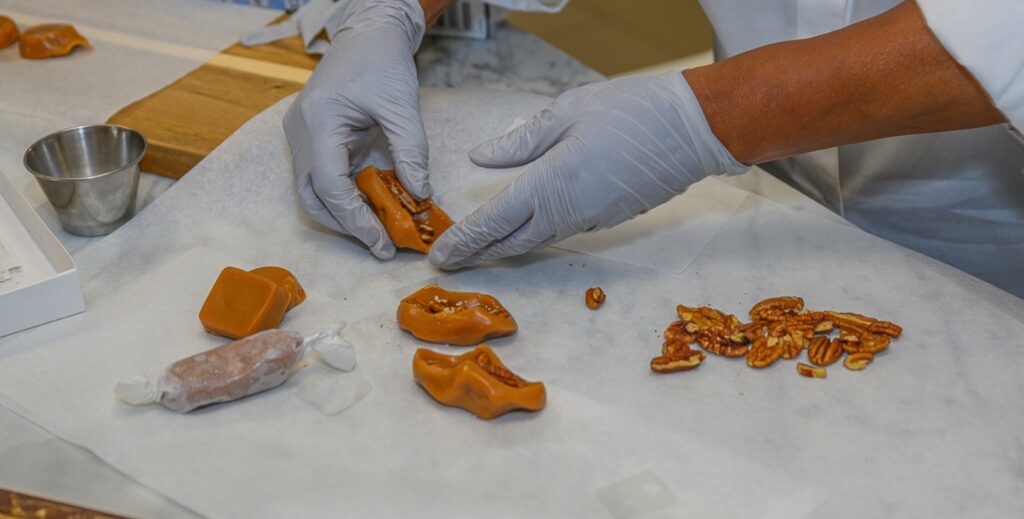 Ms. Jana's Candy offers private candy-making classes in her 1300 square foot commercial kitchen where she introduces the science and techniques of candy making. Her teambuilding events allow for a hands-on interactive experience. Her customizable packaging includes private label branding, personalized messages, as well as temperature-controlled shipping nationwide.
Ms. Jana's Candy demonstrations have been featured at teambuilding events for Google and Pinterest. Pinterest featured her candy alongside Frango Mints and Garrett's Popcorn as some of Chicago's best. More recently, Paramount Theatre featured her candy in swag bags for the latest production of Dreamgirls.
Ms. Jana's Candy is an inspirational story of how perseverance and passion leads to success.
The Dunham Foundation is a proud supporter of the Women's Business Development Center and the programs that boost economic growth to ensure a thriving community for all. 
Ms. Jana's Candy is located at 1649 Montgomery Rd. 
Photos by Tom King