Grantmaker Coalition Rapidly Responds with Support to the Fox Valley Area
In March 2020, a coalition of local organizations joined forces to establish a fund to support the Fox Valley community as a result of the COVID-19 pandemic.
The Fox Valley Grantmakers COVID-19 Response Fund was established and seeded with $280,000 from the founding members: Aurora Women's Empowerment Foundation, Community Foundation of the Fox River Valley, Dunham Fund, Fox Valley United Way, and the INC Board.
Since its inception, the fund has raised and distributed close to $600,000 to the following 50 local nonprofits to address the growing challenges this pandemic has created throughout our local communities.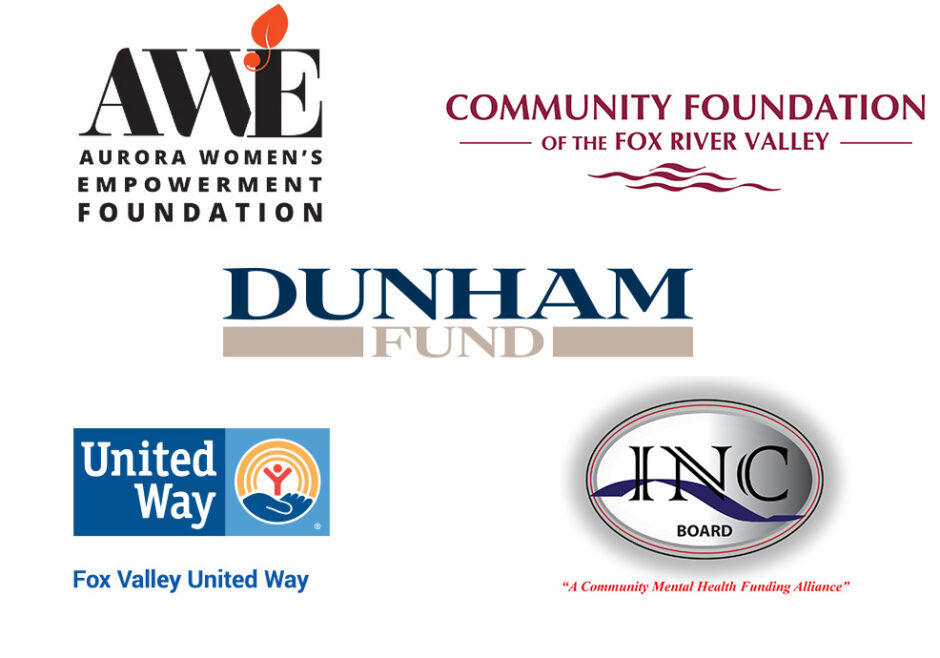 Administer Justice
Association for Individual Development (AID)
Aurora Area Interfaith Food Pantry
Beautiful U Ministries
Bethesda Lutheran Communities
CASA Kane County
CASA Kendall County
Commitment2Community
Conley Outreach Community Services
Dominican Literacy Center, Aurora
Elderday Center, Inc.
Equine Dreams, Inc.
Family Counseling Service of Aurora
Family Focus Aurora
Farmworker and Landscaper Advocacy Project (FLAP)
Fox Valley Habitat for Humanity
Fox Valley Hands for Hope
Fox Valley Community Services
GiGi's Playhouse Fox Valley
Habitat for Humanity of Northern Fox Valley
Hesed House
Hope for Tomorrow, Inc.
Humanitarian Service Project
Jennings Terrace
Kane Senior Council
Kendall County Community Benefits
Kendall County Community Food Pantry
Lazarus House
Lutheran Social Services of Illinois
Marie Wilkinson Food Pantry
Mutual Ground, Inc.
NAMI Kane-south, DeKalb, and Kendall Counties, Inc.
Northern Illinois Food Bank
Quad County Urban League, Inc.
Rebuilding Together Aurora
RITAS Ministry
Salvation Army Aurora Corps
Salvation Army Tri-City Corps
Samaritan Interfaith Counseling Center Inc. (SamaraCare)
Sanjeevani 4 U
Senior Services Associates, Inc.
Serenity House Counseling Services, Inc.
St. Vincent DePaul Society – St. Anne
The Neighbor Project
Tri City Health Partnership
TriCity Family Services
Turning Pointe Autism Foundation
VNA Health Care
Wayside Cross Ministries
World Relief DuPage/Aurora
From the grantmakers to the Fox Valley nonprofits, their staff and volunteers — our community thrives because of your selfless efforts. We thank each and every one of you!
2020 Grant Applications Accepted Through October 15